JM Elements plugin version 2.3
Just info about new Elements plugin version
New functionality:
added element menu
added

webticker

menu and

webticker

shortcode
Update requirements:
RUN plugin rescan to add information about new addon e_menu. When you go to Menu Manager, you should get a message about some new menus installation.
Element menu:

no shortcode, only select from existing elements
if no template is selected, it uses the default template for this element
Caption - caption displayed in tablestyle() function / method (from e107 2.2.2). The element can have its caption.
Text Id for tablestyle - by default it uses layout tablestyle. Using this field, you can override it. Your theme needs to support this ID.
Click on image to see the full picture
Webticker

menu (shortcode):
displays the latest news (sticky first) in breaking news style
with init off, you can use customized init in your theme
more

webtickers

on one page are available (they need to have different ID)
default css prepared, only use it in the

theme and override colours in style_custom.css

used this solution: https://maze.digital/webticker/, script used in Fizi

themes

is marked as outdated
tested now on this site.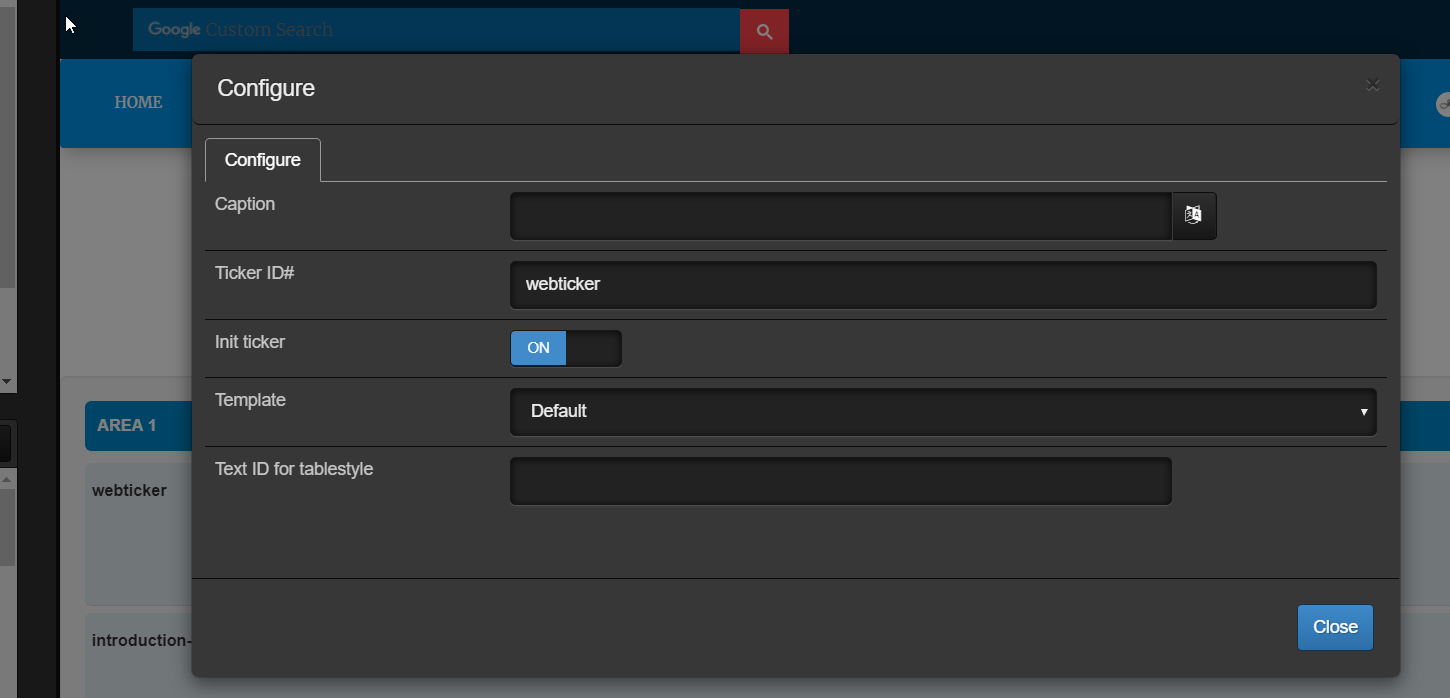 Versioning Guidelines
All versioning should attempt to follow the Semantic Versioning guidelines.
Given a version number MAJOR.MINOR.PATCH (e.g v0.0.0), increment the:
MAJOR version when you make incompatible API changes,
MINOR version when you add functionality in a backwards-compatible manner, and
PATCH version when you make backwards-compatible bug fixes.
This version is available on demand for any user with a valid licence/class. We want to test it with more themes before putting it for download.
Thanks for the inspiration https://skywarriorthemes.com/ and their Arcane theme.
JM Elements Gallery: