on Tuesday 13 August 2019
comments: 0
Use this tool to make sure your plugins are working correctly in the database and that the install went smoothly.
It will tell you if a plugin is installed or not and any errors that are present.
This is needed too when new addons are added to new plugin version.
Normally addon list is generated during installation, but with the update is safer to use this tool. You can find your plugin in the list and check if all needed addons are there.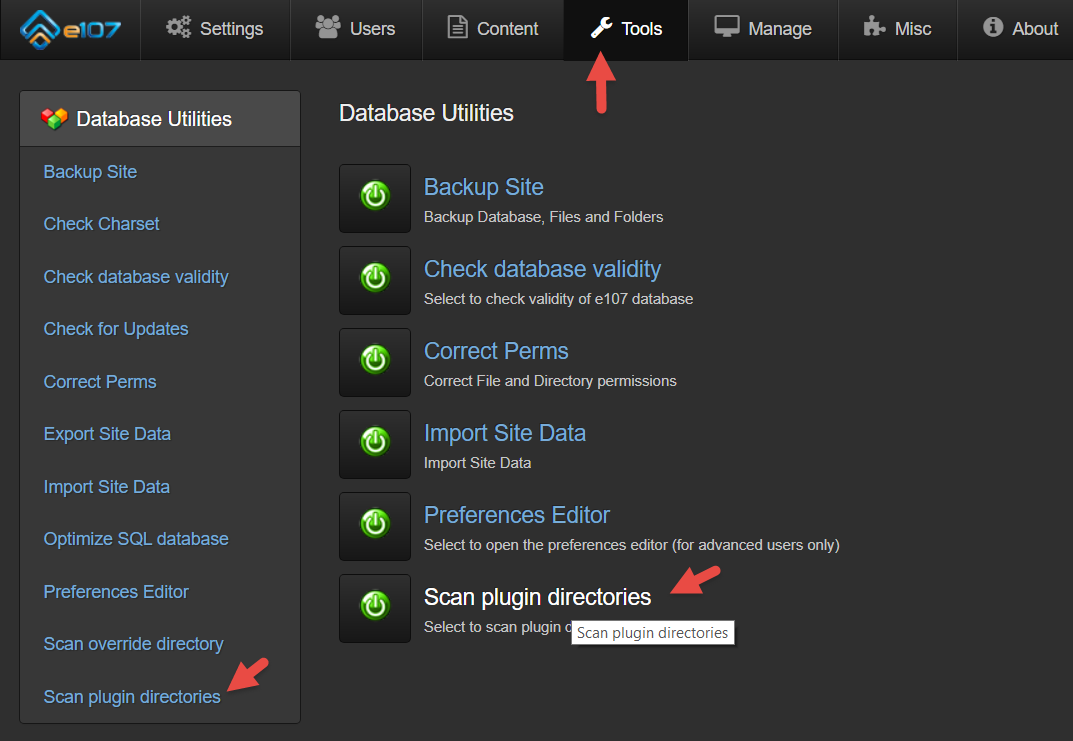 Running the scan generates a list:
It says to you:
- if the plugin is installed
- if the plugin uses an outdated addon
- if there is an error (there is help: If an addon shows an error, check for characters outside the PHP opening/closing tags.)
Old shortcodes (.sc) and old bbcodes (.bb) are not checked.