on Friday 11 October 2019
comments: 0
e107 installation is easy, and it should take 5-10 minutes. The only difference with the live server is that you need to upload files via FTP to your server and in most case you have already database created. Of course, it depends on your server.
Before installation
download stable version from e107.org

unzip it and copy folder e107_2.2.1_full (example) to your htdocs folder

rename it to your desired folder (if you didn't do it before already)

navigate to your localhost and select folder in your browser (either by writing URL or with Xampp control panel).

you will see the installation window
Installation itself
1. step - choose the language. With the new installation only English is available.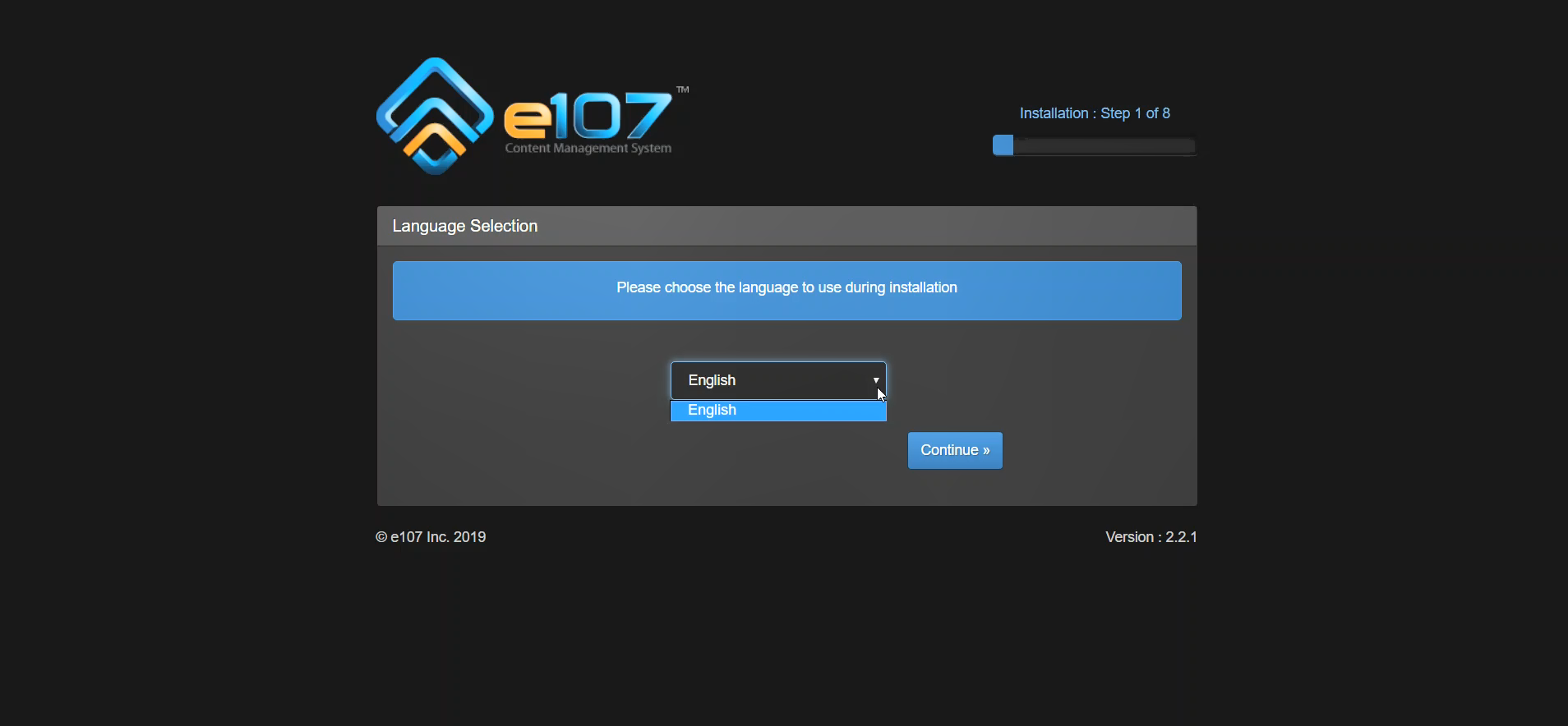 2. step - set you database connection
3. step - confirmation that your database connection is alright (f.e the database was successfully created)
4. step - confirmation that your server requirements are OK
5. step - set your mainadmin account
6. step - set basic info about your site. Set bootstrap3 as your default theme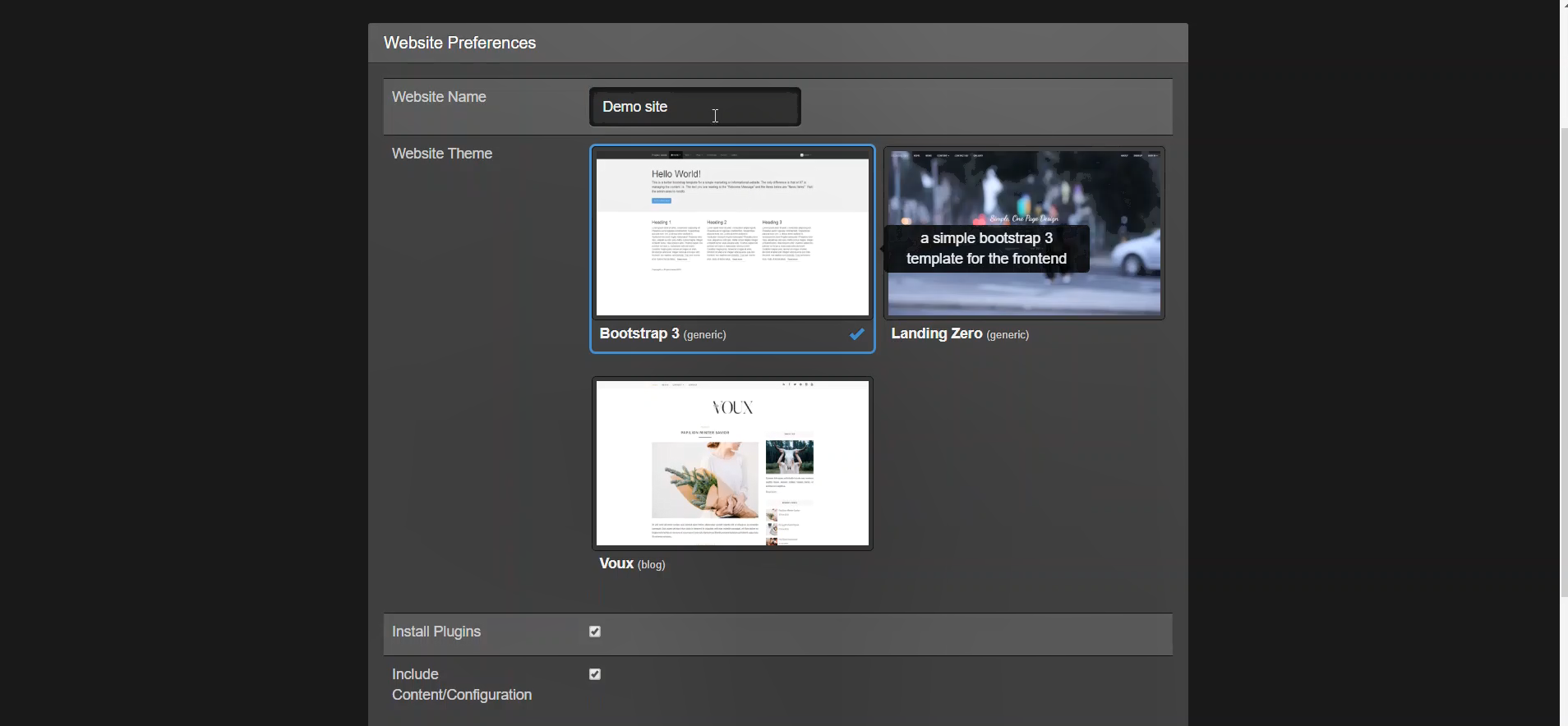 7. step - last confirmation that everything os OK and you installation can start
8. step successfully installation
C. After installation
Log in to admin area to see if everything works.
Delete install.php file from your folder. Otherwise, you will see this warning.